Factory direct, fast delivery
Our domestic manufacturing facility allows us to offer one-week delivery for most products.
Eco-Cotton Twill Printed Labels
Eco-Cotton twill printed labels are also a great "eco" option. They come in both natural or white, plus thicker twill or thinner canvas. Cotton labels can go both inside and outside of your product. The price is slightly higher than Satin, but cheaper than woven, so a great in-between option, especially if you are looking for a more "eco" natural look.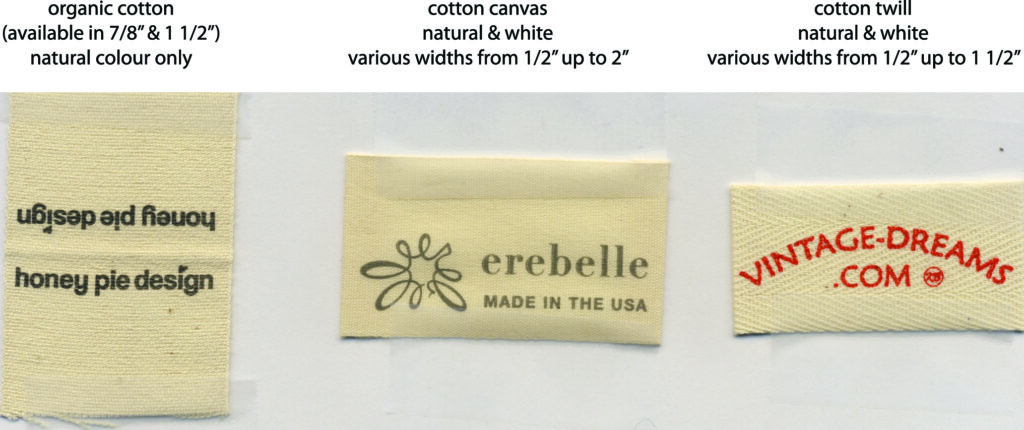 I received my batch order of labels very quickly and they were perfect - just what I wanted! Laven Labels provided a quality product, fast service, and a few extras as well.
Jennifer C
I wanted to say my BIGGEST thanks to the Laven team for producing such gorgeous labels! I adore them and again appreciate you bumping them up to be finished earlier. Thank you, thank you! 
Tiffany
Honestly, the best service of any of my vendors and suppliers. Thank you.
Bryan
SUPER EXCITED! Picked up my new Anne Hung Labels today. Thanks Laven Labels for the quick turnaround and the BEST customer service. 
Anne H
Find out what 50 Years of Experience can do for you.