Family owned and operated.
We continue to grow our business with a 10,000 square foot domestic manufacturing facility. Being the only domestic manufacturer allows us to meet the demands of our domestic customers to insure quick timelines and competitive pricing (ONE WEEK DELIVERY FOR MOST PRODUCTS!!). Plus with the new Global economy Laven has over 25 years of experience working Global programs for our ever-growing customers as they go abroad with their manufacturing. Global partnerships that benefit the direct manufacturer overseas, or provide us with unique products that remain competitive in our own domestic market.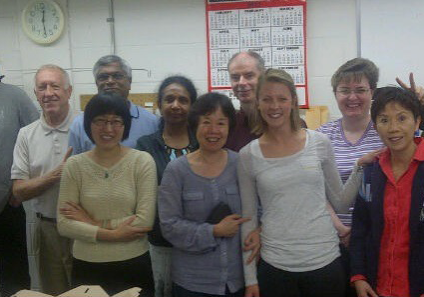 Delivery, Service, Quality, and Value.
We strive for excellence in all areas of our operation; Delivery, Service, Quality, and of course, Value. We know that our customers' high standards will be met; this is why we continue to lead our industry in not one, but all these areas. Being the direct manufacturer of our products makes it easier to achieve our goal of making the lives and jobs of our customers a lot easier! From initial concept to final finished product, you will notice the difference and you will soon understand why our reputation in the label & trimming industry is #1.
I received my batch order of labels very quickly and they were perfect - just what I wanted! Laven Labels provided a quality product, fast service, and a few extras as well.
Jennifer C
I wanted to say my BIGGEST thanks to the Laven team for producing such gorgeous labels! I adore them and again appreciate you bumping them up to be finished earlier. Thank you, thank you! 
Tiffany
Honestly, the best service of any of my vendors and suppliers. Thank you.
Bryan
SUPER EXCITED! Picked up my new Anne Hung Labels today. Thanks Laven Labels for the quick turnaround and the BEST customer service. 
Anne H
Find out what 50 Years of Experience can do for you.